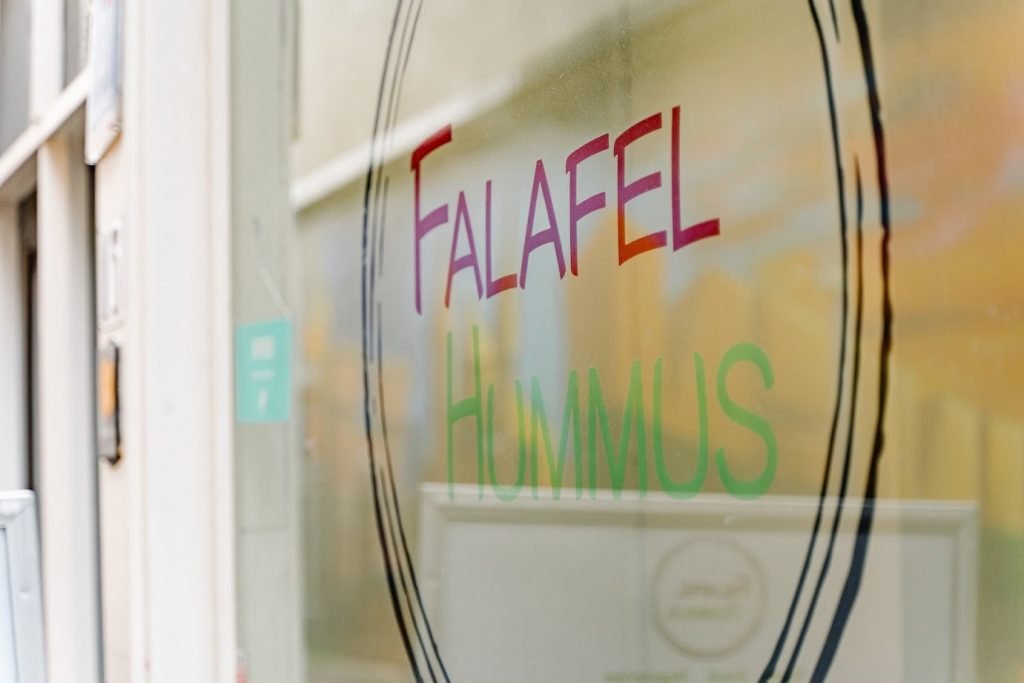 Welcome to Falafel en Hummus
A small restaurant in the city center of Den Haag (The Hague). We serve delicious food that's all vegetarian and mostly vegan.
We believe that food is more than nutrition. Food brings people together. It's around the table where the fondest memories are created. We want you to experience this through our food – whether you are in a rush and need some good food on the go, or you want to sit down for hours at our restaurant.
We have brought the recipes from our countries to Den Haag, so we can share them with you.
Falafel en Hummus was founded by Khaled. Khaled was born and grew up in Lebanon. He moved to Syria when he was about 13 years old and studied to become a dentist there. He then became a dentist, first in Syria, then in Dubai and eventually he went back to his home country: Lebanon. In 2011 Khaled finally came to the Netherlands.
And then, November 2019… The opening of Falafel en Hummus. A dream come true, and one we hope to continue for a long time.